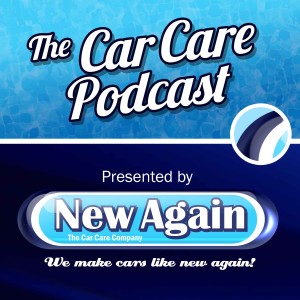 Friday Oct 30, 2020
Don't waste your money on repairs till you have listen to this. The in's and outs of returning your Lease Car PCP Contract.
Most people spent their money on all the wrong things, miss the important things and often end up paying for unacceptable repairs again. If you have some damage on your Car and think you need to get it repaired before you return it, to the lease company, then you might be interested in this Pod Cast before you spend any money.  Gary Wray of New Again Chelmsford who's helped over Two Thousand people return their cars, explains why a lot people waste their money on Smart Repairs, Paintless Dent Removal and Body Shop Repairs. Lots or tips and useful advice. 
- https://cars.newagain.co.uk/service-details.asp?for=lease-car-returns&id=2
 Podcast by Steve Jakes & Gary Wray
New Again Ltd - Specialist Car Detailing, Chelmsford Essex UK.