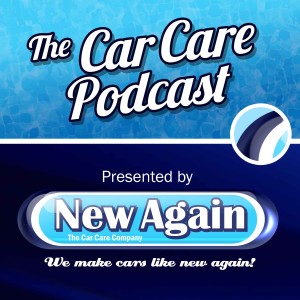 Monday Oct 26, 2020
Ceramic Coating for cars. Can you do it yourself and what are the benefits
Steve and Gary talking about the benefits costs and the Pros and cons of Ceramic Nano coating your car including doing it yourself. 
What they do, are they really any good? 
Sometimes called glass coating, a sealant containing ceramic nano beads takes advantage of the latest technology to protect your car with the most durable coatings. Ceramic/Nano Surface Coatings are totally unique and unlike any other car paint protection product currently on the market. These clear coat Ceramic/Nano coatings when applied, actually bond to your vehicle's paintwork on a molecular level which are substantially more durable that regular car waxes and sealants. 
For EVEN MORE information on Ceramic Coatings, here's our huge article - https://cars.newagain.co.uk/blog.asp?topic=ceramic-sealants-definitive-guide&tag=&id=20 
See our range of Ceramic Coatings - https://cars.newagain.co.uk/service-details.asp?for=ceramicnano-sealants&id=1007  
 Podcast by Steve Jakes & Gary Wray
New Again Ltd - Specialist Car Detailing, Chelmsford Essex UK.